Better living through well designed buildings.
Founded in 1984, Soderstrom Architects has earned their position as one of the top architecture firms in Portland, OR. They provide comprehensive architectural services specializing in education, healthcare, institutional, and faith-based design. We created their portfolio website in 2016. It's stood the test of time, and thanks to their vigilant marketing department, the site stays vibrant with a new projects, ideas and news added all the time.
In 2018 the firm joined forces with winery and distillery design hero Larry Ferrar. With the addition of the wine & spirits division the firm has risen to new heights, essentially designing the landscape of Willamette Valley's wine country, and stretching their influence as far as New Zealand.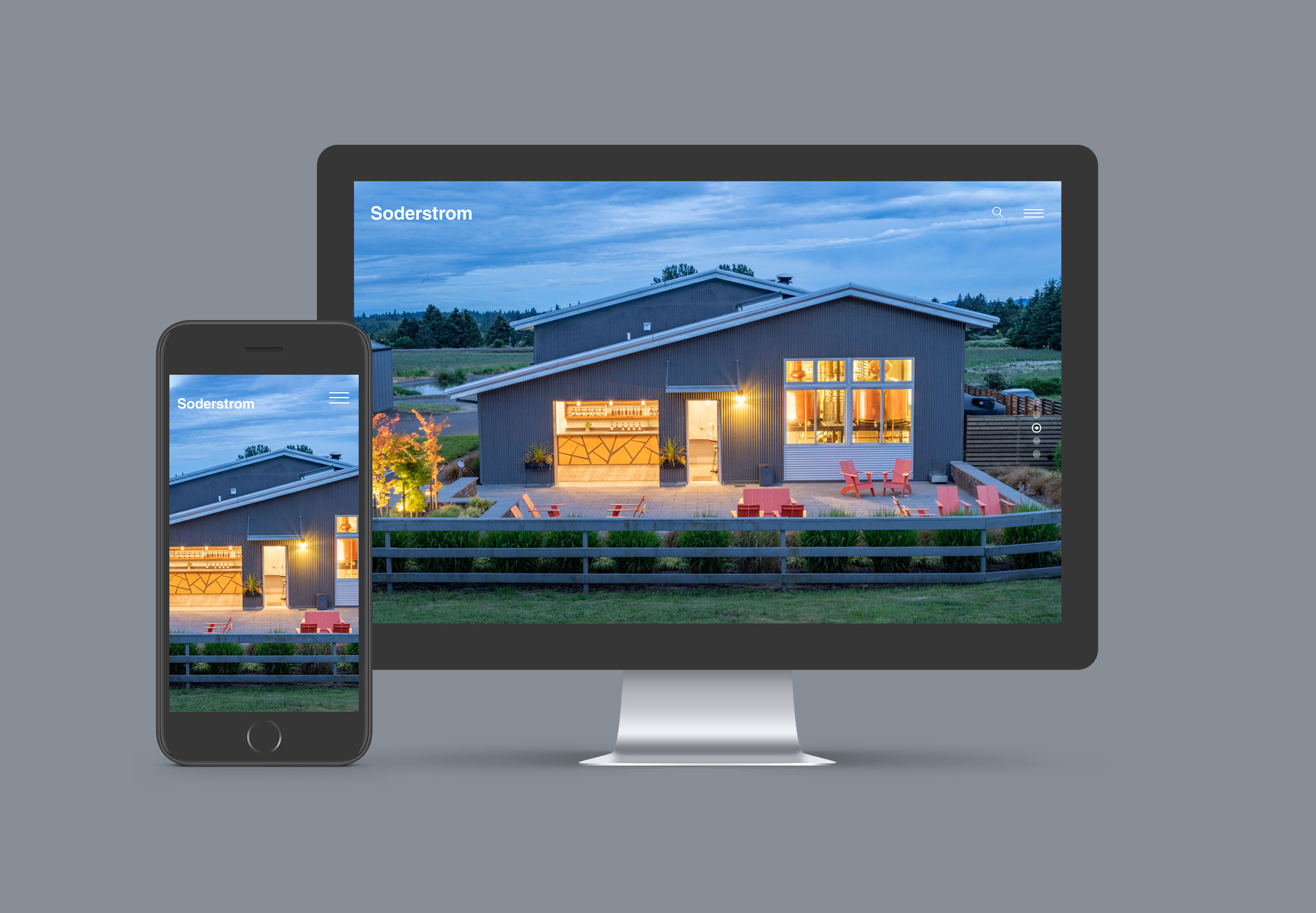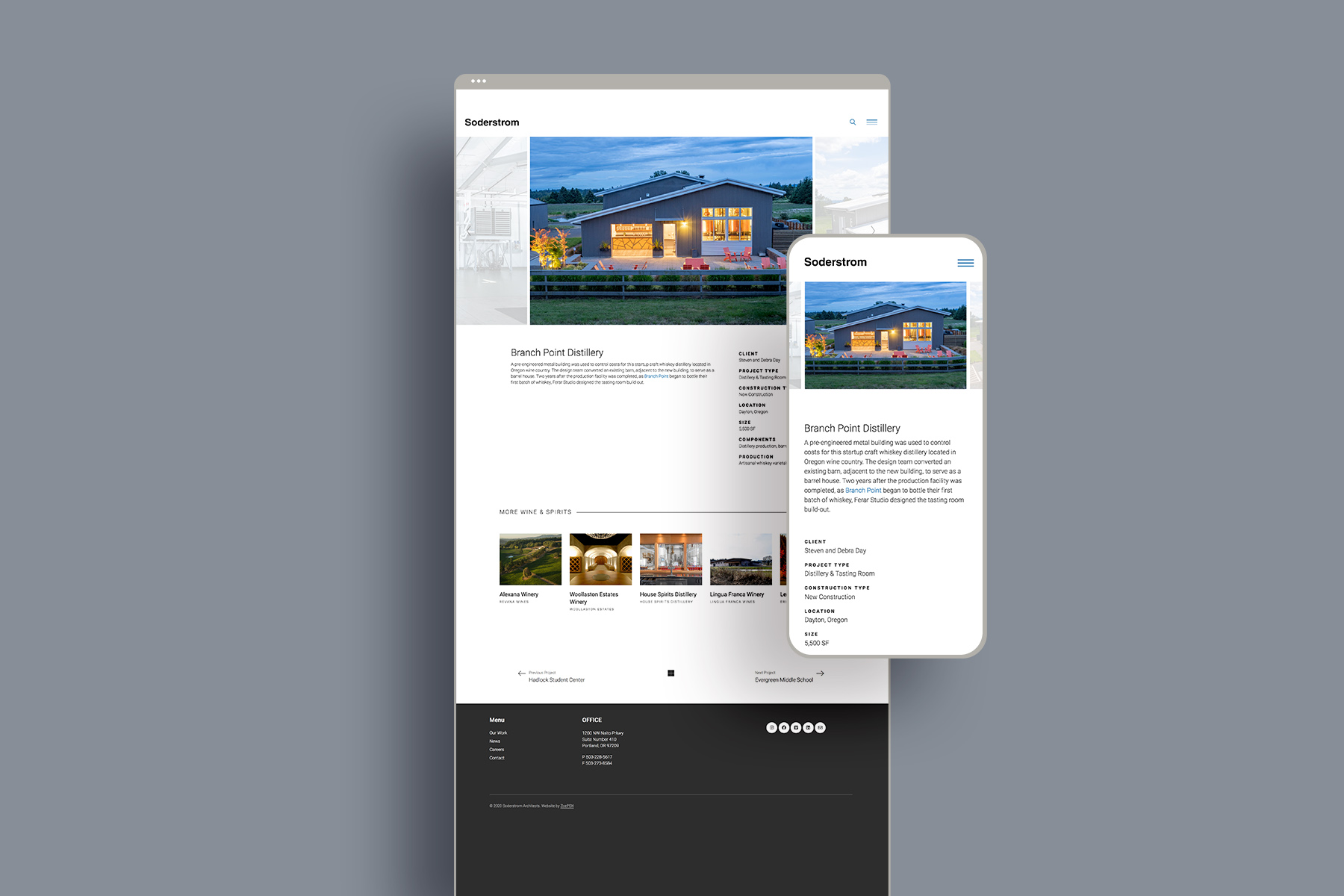 Zoe listened to what we wanted and came up with creative, design-forward solutions. Somehow she managed to get buy-in from nine different decision makers at our firm, who all have different styles and preferences, without compromising on the final result. And here we are, with a website everyone loves.
Stephanie Doeing • Marketing Mgr.