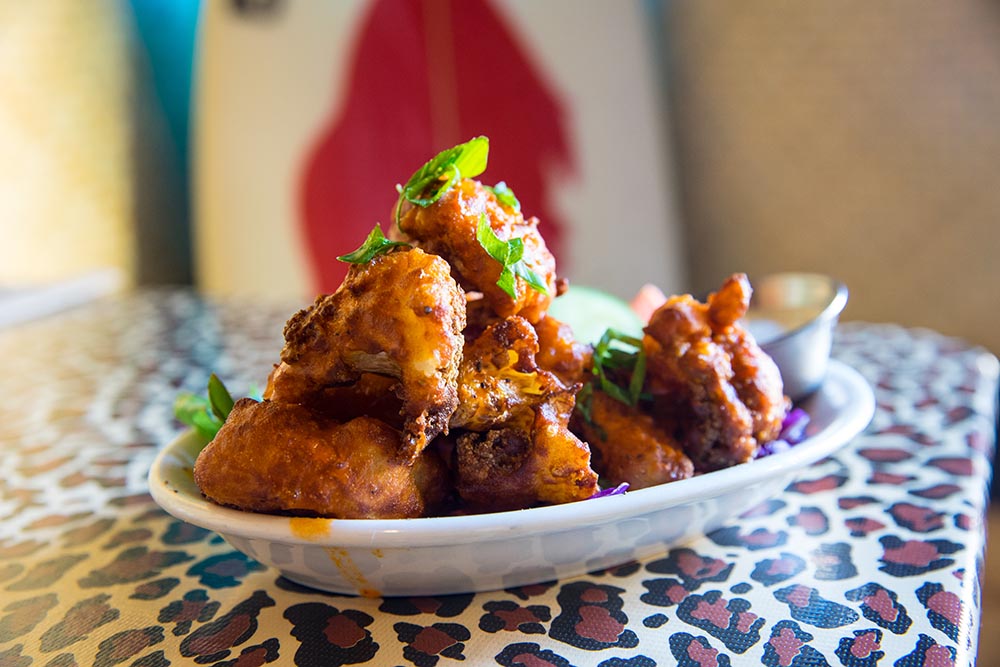 The Best Chicken Wings in the US
NO BONES BEACH CLUB DOES IT AGAIN!
We're not surprised, but we can't help but take notice and cheer for our client No Bones Beach Club, who's wings were just selected in a best of the US collection for the state of Washington (that's a mouthful right?).
The kicker is that the wings aren't even chicken!!! They're brilliant fingerfuls of cauliflower. We salute you MacKenzie DeVito, for creating some of the most creative, tasty food on the planet, that also happens to be vegan!

Washington
No Bones Beach Club, Seattle
We have a confession to make: Washington's best wings aren't actually wings — they're really cauliflower wings, which makes the fact that Yelpers chose them to represent their state all the more impressive.
Yelp.com/ John B.