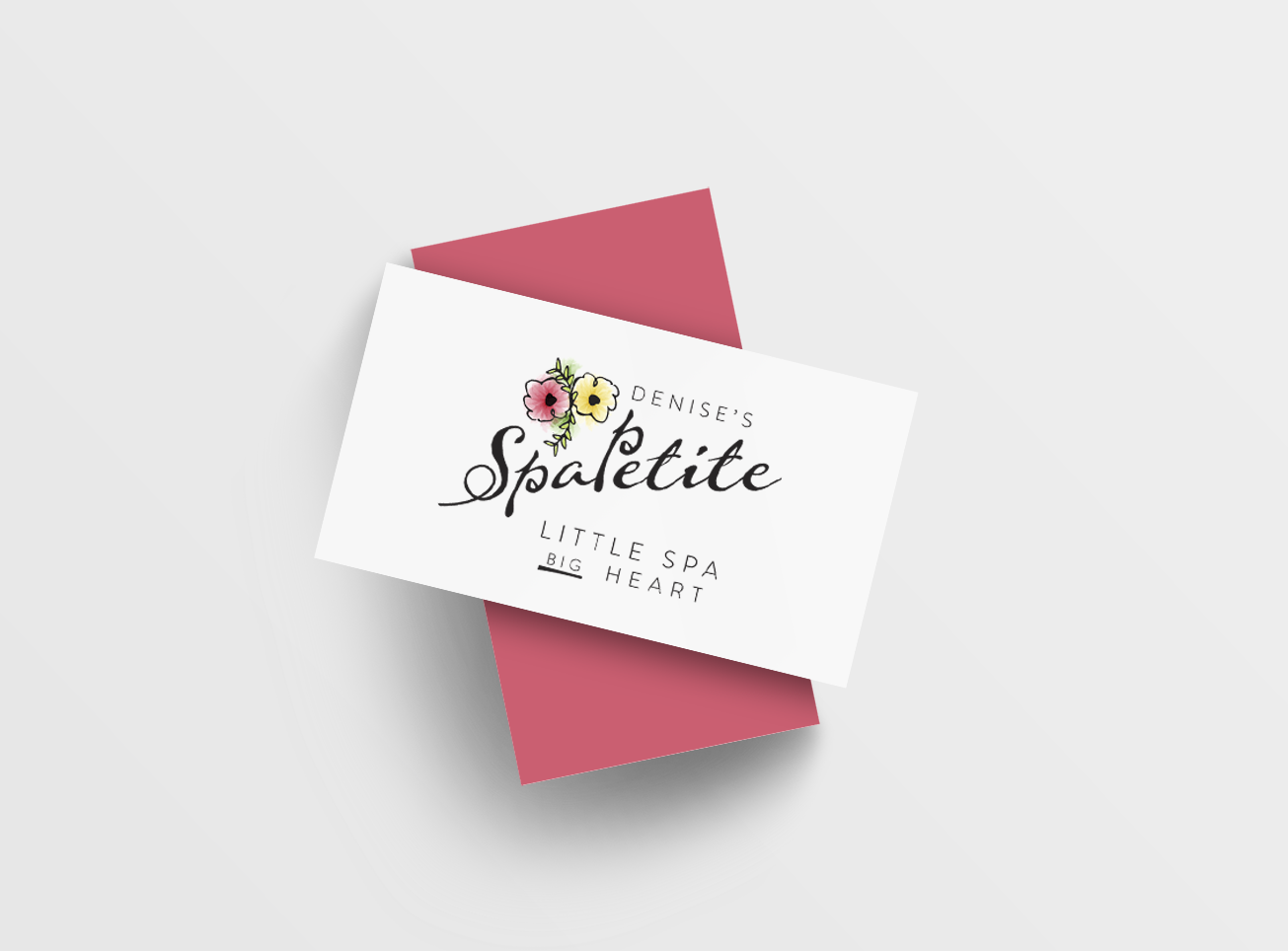 Your logo is your brand ambassador
In an instant it has to communicate the essence of your business in a distinctive and memorable manner. It's your most important promotional asset.
A well designed logo forms the foundation for all of your communication assets, collateral, your website and advertising. So getting it right is really important. At ZoePDX each logo project is unique, but whatever the size or scope of the audience, we always follow these steps in one form or another.
Establish the business identity, core values, benefits and features
Identify the target audience
Create a mood board
Sketch ideas
Refine one idea
Deliver an awesome logo!
Denise found us online and after looking through our portfolio decided she really liked our clean, bold modern style. During our first meeting we talked with her extensively. We learned that her business was a boutique spa offering a wide range of natural beauty + wellness treatments to a well healed clientele. She considered both the personalized style of her treatments, and the especially wide range of treatments she offered, to be the defining features of her business.
With a larger business we might have considered bringing in a marketing consultant to do some additional intake, peer research, phraseology and business focus. But in this case we didn't feel it was necessary.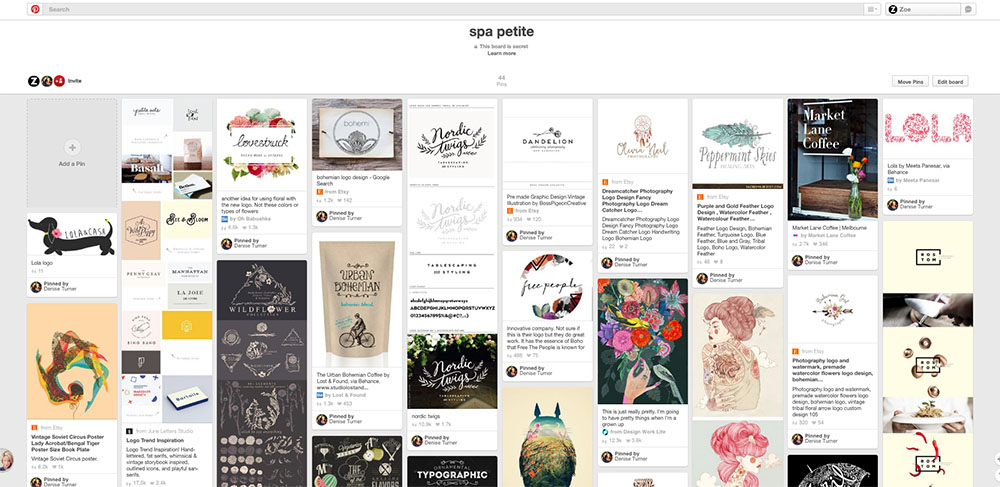 Our next step was to create a Pinterest board where we could both pin examples of logos and typography that for one reason or another felt relevant. The Pinterest board is an amazing asset because it allows everyone involved with a project to collect imagery. Ideas are distilled into one area, so everyone can see what everyone else is thinking. Often core ideas and concepts emerge and are mutually inspiring.
We gave ourselves 2 weeks to pin which allowed us to pin images over the course of time. It's important to allow this time because this means you're sampling from the perspective of different moods. After our 2 weeks we met to discuss our mutual board. Not surprisingly we both honed in on some similar stylistic ideas. We chose 3.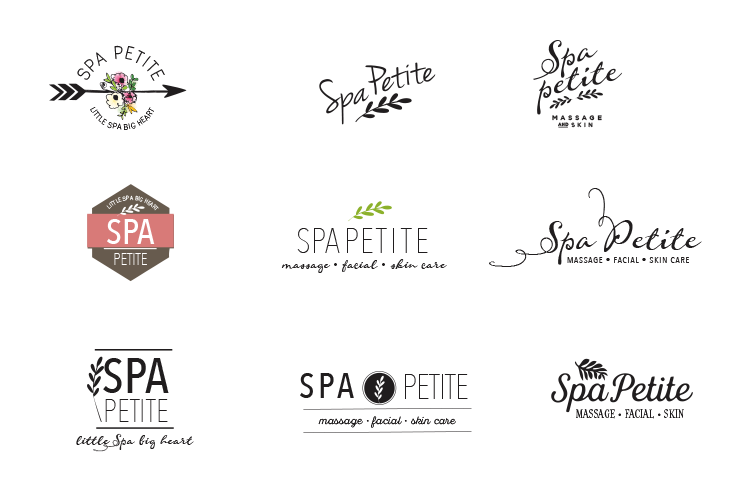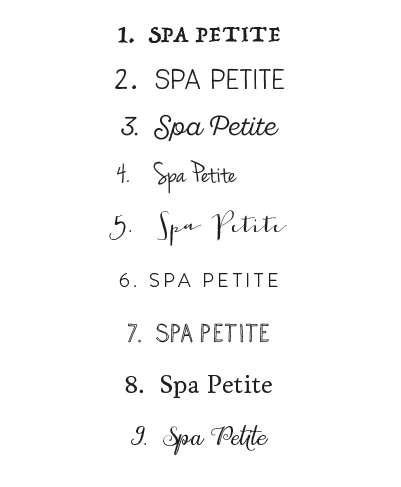 Based off these three ideas we started sketching. The idea of using a script font felt personal and we liked that. Also through our sketches a tagline began to evolve, Little Spa Big Something, although it took us a little bit of brain storming to determine what that something was.
We went through a couple rounds and Denise kept coming back to the bright colored flowers so we chose that and continued to refine. At the same time we worked on the tag line, eventually landing on Little Spa Big Heart.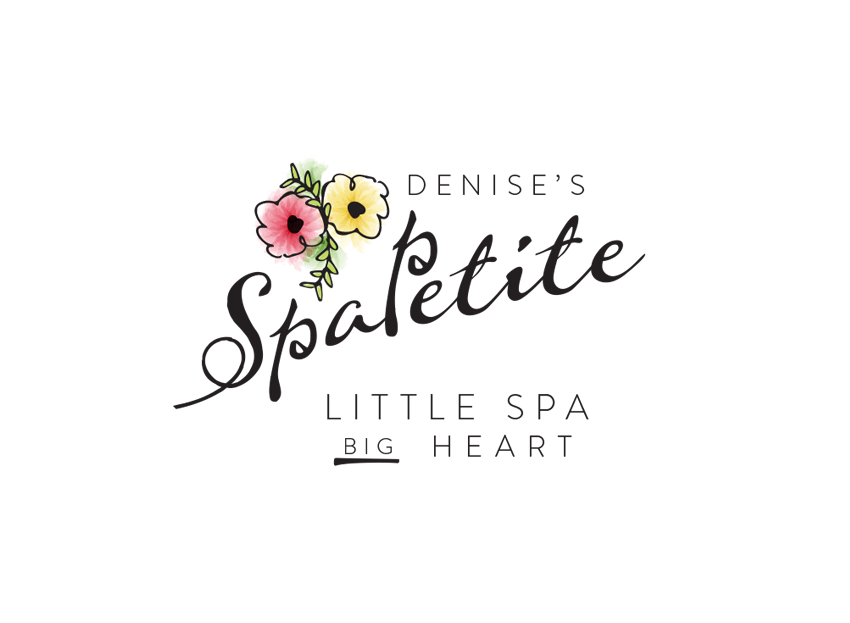 With the final logo we now have a color palette, font set and tag line, the basis for the terrific new website we'll be building.