we're seasoned creatives, strategic thinkers, travelers, tree huggers & also really nice people.
in a nutshell
ZoePDX is an integrated web design and branding practice with outposts in Portland, Oregon and Asheville, North Carolina. We use strategic design informed by our heads, hearts and data insight, to help small business owners grow brands people notice and love.
team
We're a collaborative team of interdependent thinkers led by creative director and designer Zoe Mendell. We've partnered with numerous brands in hospitality, food & beverage, architecture and wellness, and also worked in-house at wineries, restaurants and in manufacturing. One of us was even on Shark Tank.
perspective
We believe articulating a brand's core truths, and identifying the right audiences is essential to its good design. We also believe that cultivating ongoing interaction with customers is key to lasting brand vitality. These concepts invariably take different forms depending on the context of a business, but they are both always at the forefront of our thinking.
results
Our goal is to create work that forms enduring design foundations for the ongoing growth of your business. We're proud to say that on average our clients see website traffic increase by at least 30% shortly after working with us. Many have added second, third, and even fourth locations, and more than 1 has tripled their monthly e-commerce revenue.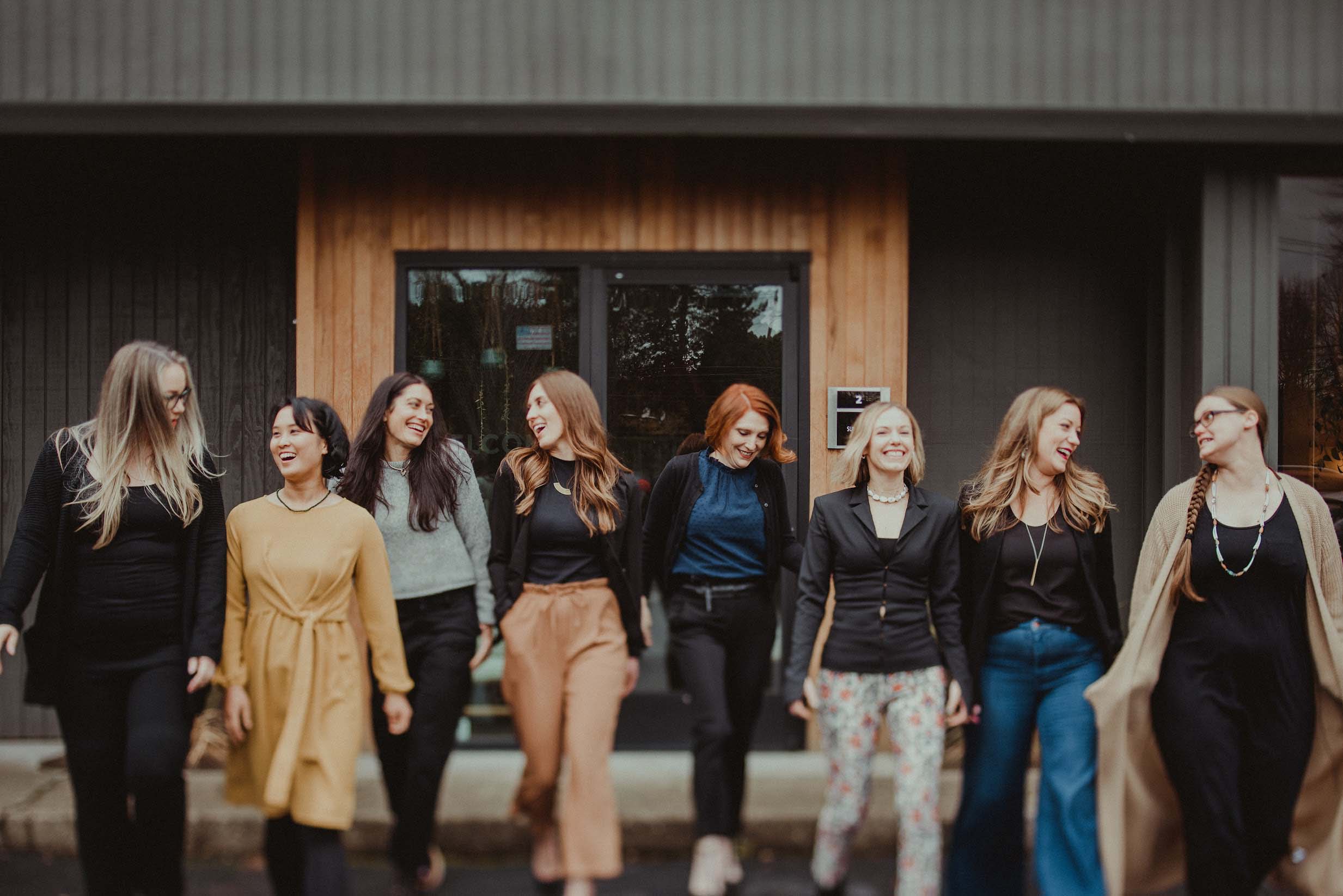 let's talk about you.
We love our clients. You are kind hearted, ambitious people leading companies of all sizes and business types. What you have in common is a sense of purpose and commitment to creating a more joyful, intelligent and sustainable world. You understand that bigger dividends come when we take time to do things right, and you are almost always delighted with the results we help you achieve. If this sounds like you, we might just be your new favorite creative partner.
some of the good company we keep.
Adrift Hotel
Bowline Hotel
Campfire Hotel
Costanoa Lodge
Craft Homes NW
Dr. Todd Kashdan
Gnome Grown Organics
Hood River Hotel
Humble Brands
Jupiter Hotel
Kitchen Table Arts
Lake Creek Lodge
Lake Siskiyou Resort
Levin & Levine LLP
Lighthouse Architecture
Living River
Mountainfield Farm
New Vintage Beauty Lounge
No Bones Beach Club
Nutreat Superfood
Oregon Berry
Owen Roe Winery
Pickled Fish Restaurant
RD Winery
Reynolds Resorts
Robert Evans Co.
SALT Hotel & Pub
Shelburne Hotel
Soderstrom Architects
Tamale Boy
Veterinary Referral Center of Oregon